The Daily SuDoku!
Every day, a new SuDoku.
The object is to insert the numbers in the boxes to satisfy only one condition: each row, column and 3x3 box must contain the digits 1 through 9 exactly once. What could be simpler?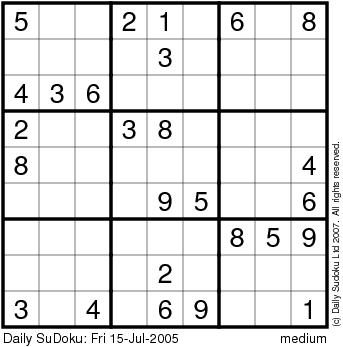 Não sei bem se te devo agradeçer Teresa, isto é muitissimo viciante!